– a 2 days creative writing workshop –
Camino Art, Vega de San Mateo
10-12th December, 2021
Want to shape your experiences into effective stories you can share with the world?
Work with experienced storyteller and published author Philip Charter to unlock your authentic voice. This narrative writing workshop is your place!
Located in the beautiful surroundings of Vega de San Mateo, this weekend writing retreat will get your head out of the city and your stories onto the page.
It doesn't matter if you are a first-time writer or an accomplished storyteller, an English learner or native-speaker, these inclusive and practical workshops will inspire you to get writing and stay motivated. Transform your work and reach your writing goals.
What you'll get:
Four 60-minute writing workshops: Narrative Time, Real-Life Dialogue, Framing Stories, and Sound in Writing.
Campfire storytelling group session
Book exchange and discussion
A one-to-one feedback session with Philip
The opportunity to read at the story performance event
All accommodation included (shared or private)
All meals included (vegan options available)
Morning yoga session with Bea
Benefits:
Improved understanding of writing technique and story
Opportunity to meet and inspire other writers
Feedback on your work and tips for steps toward publication
Reading recommendations
Increased sense of focus and connection with nature
Schedule:
Friday 10th December
6pm Registration
7pm Dinner
8pm Story campfire session
Saturday 11th December
8 am Yoga
9am Breakfast
9.30-10.30am Workshop: Using Time in Narrative (60 minutes)
Break
11am – 12am Workshop: Real-Life Dialogue (60 minutes) – write and perform two-minute plays.
Lunch
Individual feedback sessions / personal writing time (all afternoon)
7pm Dinner
8pm Book exchange + reading from Philip's book The Fisherwoman and other stories.
Sunday 11th December
8am Yoga
9am Breakfast
9.30-10.30am Workshop: Framing Stories (60 minutes)
Break
11am-12am Workshop: Sound in writing (60 minutes)
Lunch
Personal writing time.
4pm Story Performance event – Reading of final pieces. (6pm finish)
Hosts: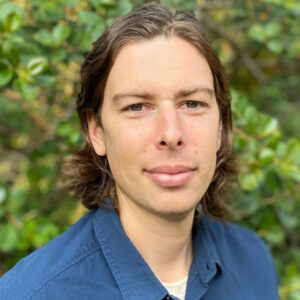 Philip Charter is an award-winning author and writing coach who teaches non-native speakers. He has authored two collections of short fiction, Foreign Voices and The Fisherwoman and other stories. His debut novella will be published by V Press in 2022. He hates oranges, but likes orange cats.
Website: philipcharter.com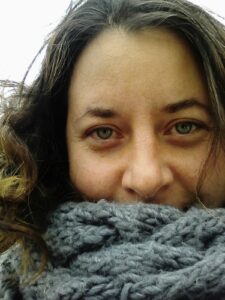 Bea Baltavari is founder of Camino Art House, hatha yoga and vipassana meditaion teacher, traditional thai masseur, passionate cook and art lover, enjoys to create space to inspire others, also enjoys to bring people out from their comfort zone.
Prices:
Two nights accommodation – shared – 99 Euro per person
Two nights accommodation – private – 139 Euro per person
(2 x Dinner, Breakfast, Lunch + tea/coffee and snacks included)
Limited to 12 people (Covid compliance)
What to bring:
Warm / waterproof clothes
Books to exchange
Notebook + pen
Alcoholic / non-alcoholic drinks
How to book: email caminoarthostel@gmail.com to reserve, then confirm by paying a deposit of 50 Euros.