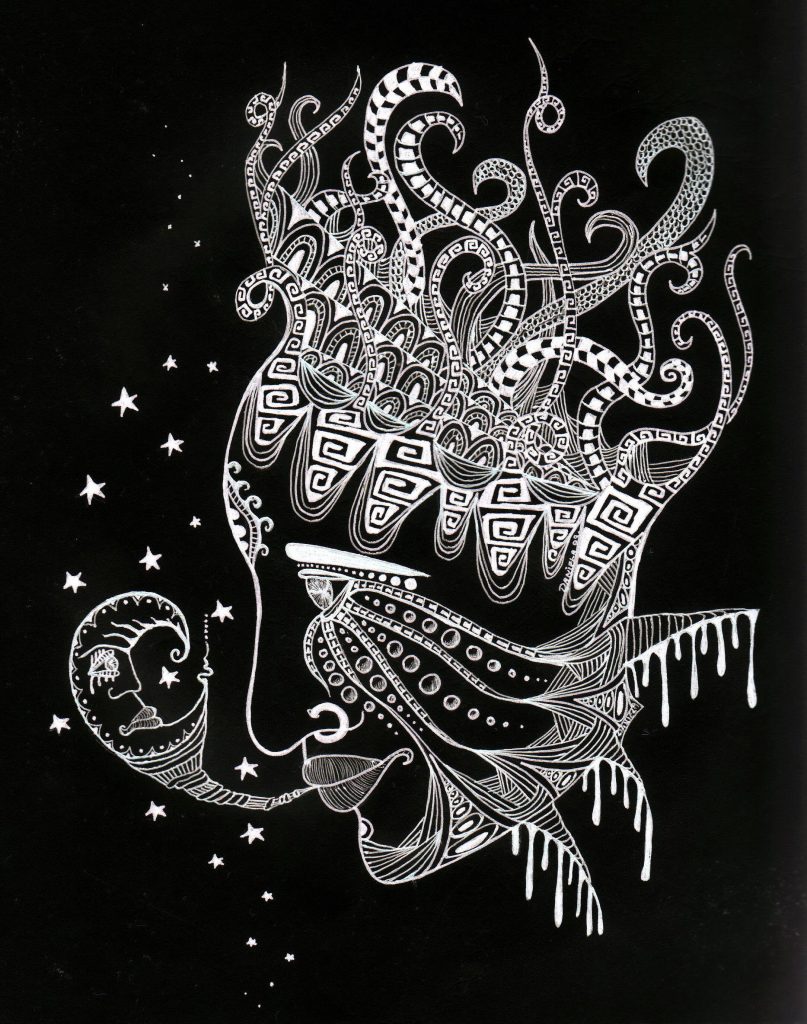 2 exhibitions 2 concerts 1 occupation: find love
7th November, 2018 is your day to discover what love is. In real. Camino Art Hostel is happy to introduce two talented creative girls who make an effort to tell the secret.
Giuliana Marigliano is an Italian artist living on Gran Canaria. Her works mostly tell the honest story of intimate relationships. Not those juicy romantic stories but the real ones, cruel ones, beautiful and unrepeatable ones.
Daniela Isabela Nusitz (aka Kornera) brings us to her own world through her eyes. The half Hungarian half Canarian artist makes detailed mapping of one's mind, in this case her own mind and feelings. If you follow her guidance through her doodle-kind psychedelic stories, you will end up at the same conclusions as Giuliana's work: The love is for the Brave!
At the opening ceremony of these two unique exhibitions you can enjoy the live performances of two Hungarian music bands: the Vörösfenyő with its rock melodies and the Perro Azul Duo with those lively chansons that will bring a happy end of this Wednesday afternoon.
Snacks will be prepared and served by Cactus and Plate, a small home cooking venture, which always promises a real cuisine adventure.
The event starts at 4pm and is gratis. Camino Art Hostel is a child and pet friendly place, so you can arrive with your whole family.
—————————
If you buy any of the exhibited works you support the artists directly. Camino Art Hostel does not take any commission after selling the art pieces.
—————————
The Program:
2018. November 7. Wednesday
16.00 opening
Giuliana Marigliano: "Love is for the Brave"
Nusitz Daniela Isabela: "The World with Kornera's Eyes"
17.00 Vörösfenyő music band, live concert
18.00 Perro Azul Duo, live concert
Usuful:
Perro Azul
http://Caminoart.org