One of our goal with Camino Art is to inspire people! Inspiring is more than teaching, because inspiration comes from a deeper call. You also learn quicker and with more intensitiy when you are inspired. You can move montains, run marathons or create something enormous when you are inspired. It is a blessed state, also quiet particular becase what inspires someone might not be moving for someone else at all.
Camino Art House wants to inspire you! No matter if you are a musician, a teacher, a woodworker, or a gardener. Whatever you are into, we hope you will find your own inspiration here. Few of our very special people arleady found their own inspiration here. We want to share their stories here. Reading them might bring nice memories, new ideas, or actually inspiration for you. Enjoy!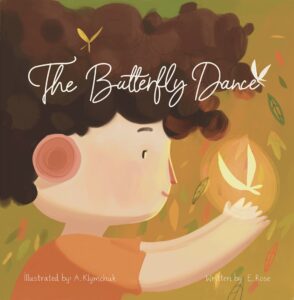 The Butterfly Dance – a children book by Emily Rose and Andriy Klumchyk. The Butterfly Dance follows the fun and surprising journey of a young child and a butterfly as they discover true beauty, even in the ordinary. "During my time at Camino, I wrote 50+ poems and filled two notebooks with thoughts- the most I have ever written at one time. I had never shared my writing before, nor really believed that it would be enjoyed by people other than me. With time, and great people around me, I started sharing my poems." (Emily)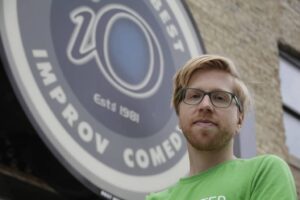 Our Improv Theater master, and his book – interview with Vaclav Wortner. Václav called me from Tasarte as he was looking for a place to work on his book. When I continued asking him questions concerning his background, I quickly discovered that he was an improvisation teacher, which made me think to myself, "what if we do an improv training/camp/workshop in the hostel"… From this phone call, an amazing program as well as a strong friendship evolved…and the book is already published!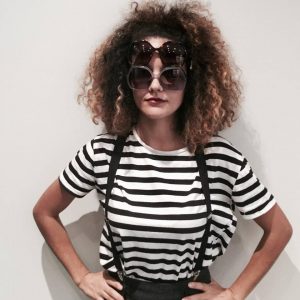 An illustration helps "to give light to understanding" – Giuliana Marigliano – a unique exhibition. Such a unique phenomenon! So young, so elegant, smart, stylish… and sassy! She has something to tell! But no, don't think she talks too much, she is telling her stories through her illustrations. "I love people, their expressions and I love telling stories. I imagine their lives and I tell them with lines and colors without looking for aesthetic perfection, without an impeccable technology, the realist reproduction is very far from my understanding of creativity. In fact, the illustration is to tell what is not written, "to give light to understanding".