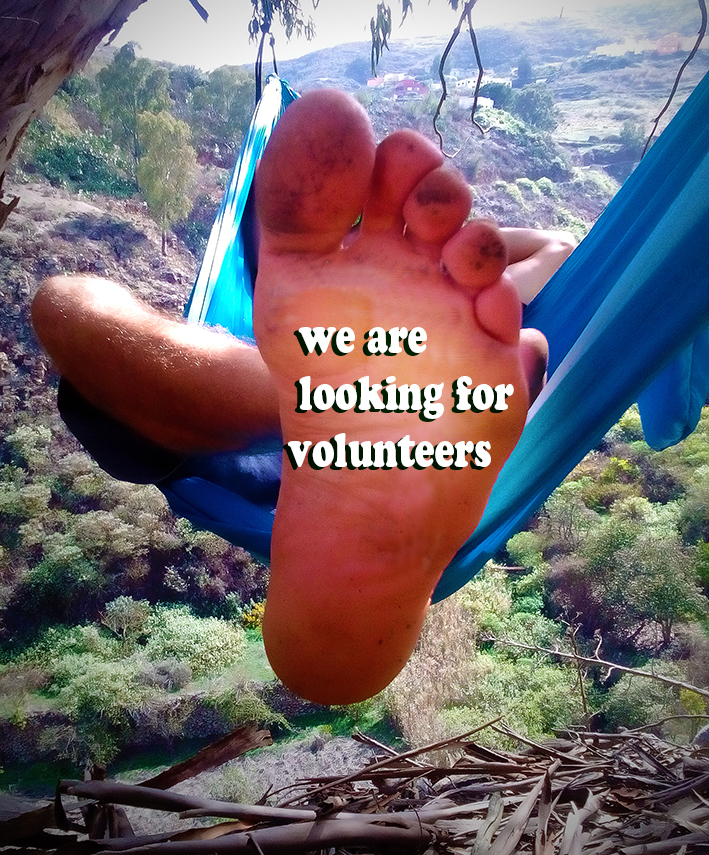 Dear (wannabe) Volunteers!
(First the scary part 🙂 ) I'm writing to you honestly and with respect. I know what volunteering means, i was there too and i am still volunteering in many ways. In my opinion volunteering is helping others while learning new skills and practicing already existing ones. Is a self-development and helping to develop the project at the same time. I understand you want to travel without spending money on basics (food, accommodation, care and love), this is a nice idea, except if you don't do it truly, like taking advantage on the offers but making a poor effort to fulfill tasks.
I think you are not helping for free. Those benefits you might get for your help are values, and can tell the value in money (like food, accommodation, electricity, water, internet access, medication, working hours spent with your teaching and taking care of you, etc.). I don't want to count the euros, just trying to explain that what you get in return to your help is a pretty big value already if we see the material side, even bigger if we add the mental, spiritual or ethereal ones! In this case i expect you to focus on our project while you are the member of our team. I would like you to be present, be involved and be the part of the whole thing, and not to count the hours for your next day off, or count the hours of your work in return the quantity of food. We are not a travel agency giving beds for free for cool travelers. We are a hostel, an art house, and a growing community in the mountains, running a lot of different projects as well. We have colder and rainy days (especially in winter), we have slow internet, we have rooms with no windows (it is a 90 years old farmhouse), please take notes of all these before you decide to come to help. Once you are here, we expect you to stay at a minimum of 6 weeks, even if its raining or colder than you expected, i will give you extra blankets and we do exercises together to warm up. I hope this is clear and understandable. (We also have a dog and cats. Cats are free in the garden area, cannot enter the house, please consider this if you have allergies for animals.)
We have been working with volunteers for more than 6 years now. We have our own special way to do it, and the main thing is cooperation, communication and happiness. How do i mean? We always make a plan for tasks and working hours together. We talk about it. We talk about the tasks even during the process. We are an art hostel, so you can express yourself and learn a lot at the same time. We are also an off the road hostel, which means that our guests are mainly the cool guys who you actually want to meet during your travel experience. We are off the road because we are not on the beach, and we are not in the city. So you will have plenty of time to enjoy yourself in the nature. Hanging up laundry while watching the mountains, listening to the birds. We are based in Vega de San Mateo, in the heart of Gran Canaria, only 13 kms from the highest peak, called Pico de Las Nieves.
If you still like all these, please be our volunteer!
So, let's go on for the details:
1. Why this whole volunteering thing is good for you?
Because you can have a special experience living right in the nature, (not too) far from the cities. Because you can develop new skills and practice the ones you already have. Because you can learn about hostel industry and be involved in challenging projects, art projects, events. Because you will meet very cool people and you well have amazing conversations. Because you can have your morning coffee with an incredible view behind the tables. Because you can enjoy yourself, learn new things and help out at the same time. Because the time you spend here might help you to get real paid jobs in the future with my recommendation.
2. Where is Camino Art House located?
We are located in Vega de San Mateo, about 1,5km from the center of this little, lovely town. The hostel is by the road GC15, and facing to the magical Valley of Mireles. We have a small garden and a bigger land with caves and old eucalipt trees and a camp site.
For proper description about how to get here please read this site.
3. Where do the volunteers sleep?
We have a small volunteers room connected to our dorm room in the house. We also use our biggest cave (Dragon Cave) to accommodate our crew and guests crew members. We have a few tents as well for volunteers. We cannot provide private rooms for couples.
4. How does the schedule look like?
We are expecting you to stay with us for at least six weeks.
We agree together about timing. We can do shifts: morning (8am-3pm) and afternoon (3pm-10pm) shifts. Or we can just arrange days of being busy at the hostel, and days when you can be totally free. Sometimes guests arrive in late hours but doesn't happen often, also sometimes they want to have breakfast around 8am, so you need to start bit earlier. Cleaning is in the morning, starting from 9am, it takes maybe 3-4 hours to clean all the rooms and the garden area, do the laundry, etc…
Volunteers always have at least two days off (often more) so there is a chance to go and see other parts of the island. We do the schedule together for the following weeks, so all of our working hour requests can be planned together. Many people ask me how many hours they will work in reality? Honestly: i don't know. But you will have a nice harmony between working and having your own time. This is very important!
5. What kind of tasks will you be doing as volunteer?
– cleaning
– checking in and out, payments part as well
– be around the guests, talk to them and find out their needs
– organize activities and in general be involved in the daily life of the hostel
– gardening (basic or advanced 🙂)
– doing laundry
– cooking, or make breakfast (basic or advanced 🙂)
– fixing (basic or advanced 🙂)
– being creative (basic or advanced 🙂)
– look after our pets (they are lovely so you will do this anyway 🙂 )
6. How many hours the volunteers work in a week?
More or less 25-35 hours a week (4-5 shifts a week). Approximately.
7. How many volunteers will be in the hostel at one time?
3-6 volunteers at a time.
8. What do you get in return for your help?
Accommodation, basic food (pasta, rice, onions, potato, coffee, tea, lentils, etc.. occasionally fruits, or other things..), discount for staying in other hostels on the island on your days off, discount for your friends and family visiting you here at Camino, slow internet, perfect laundry service, amazing experience, opportunity for self-development and singing birds all day long 🙂
I hope i didn't frighten all of you away. Those who still want to come and help us, please write us an e-mail to caminoarthouse(at)gmail(dot)com and introduce yourself, please include in your e-mail a short story of your experiences and a little bit about your motivation on becoming a volunteer. also we would like to know what interests you, what are your main activities.
sincerely yours,
Bea Baltavari
Camino Art House, founder