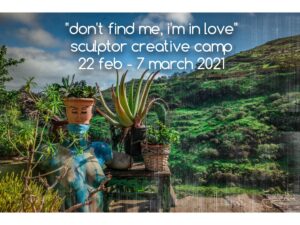 Welcome to our very first Natural Building Workshop at Camino Art House! If you are enjoying to be outdoor and you are connected to nature, this might be your place. We will learn about natural building materials, creative thinking for natural building, and practice different techniques.
We will have 3 full days to finish our small projects, including making natural art pieces from natural materials found on the site. This art making will inspire us for the larger work, and will give us a lot of ideas, and help us to get know the land where we will be based for these 3 full days.
At the same time we are hosting a sculptor creative camp in the Art House, so we might be involved in the process of the art making, or the sculptors will be involved in the building, or everyone will be involved in everything 🙂
At the end, you will be fulfilled with a lot of new knowledge, the satisfaction of building new things, and surly you will be recharged from working in nature and using natural elements.
We are going to have only a small group, so we can do more, and can organize ourselves easier.
Program:
febr 26 Friday
9am-2pm – introduction, walk on the land, introduction of natural materials, collecting materials for natural art making
4pm-7pm – learning techniques and natural art making
dinner time: planning the building for the next day
febr 27 Saturday
8am – yoga
10am-2pm – building
4pm-7pm – building
dinner time: camp fire
febr 28 Sunday
8am – yoga
10am – 2pm – building
4pm-7pm – finishing building, sharing experiences, evolution the projects
Contribution for the workshop:
including 2 nights at Camino Art House, all the food and the workshops 80€