Welcome to Camino Artist Residency!
THE MUSE IS CALLING – ARTIST RESIDENCY 2022
Dears!
We are happy to invite you to Camino Art House to create.
We are located in Vega de San Mateo (Gran Canaria, Spain) Our building is the first in the town (let's say the edge of the town), and luckily we have an amazing valley just at our entrance.
This year we start the residency program from the beginning of May. You are very welcome to arrive until mid-November any time for a 10-30 days creative holiday.
If you are an artist who is looking for a quiet place, or inspiration to make art, or one who needs time and tranquility to finish a project, please consider to spend some time at our place.
What you will get:
Accommodation Best option is book for a month, although we also have 3 weeks and 2 weeks options as well. We offer private rooms with shared bathroom. These rooms fit for two people (double bed). Amazing food Our lovely volunteers are responsible for breakfast and dinner, they will cook for you and serve the food. Support for your art making: like few types of paints, paper for drawing, painting, brushes, pencils, chalks, pastel, lots of natural pieces, like stones, shells, wood, or whatever we find and good to use/upcycle. We also want to offer you space to get inspired and create.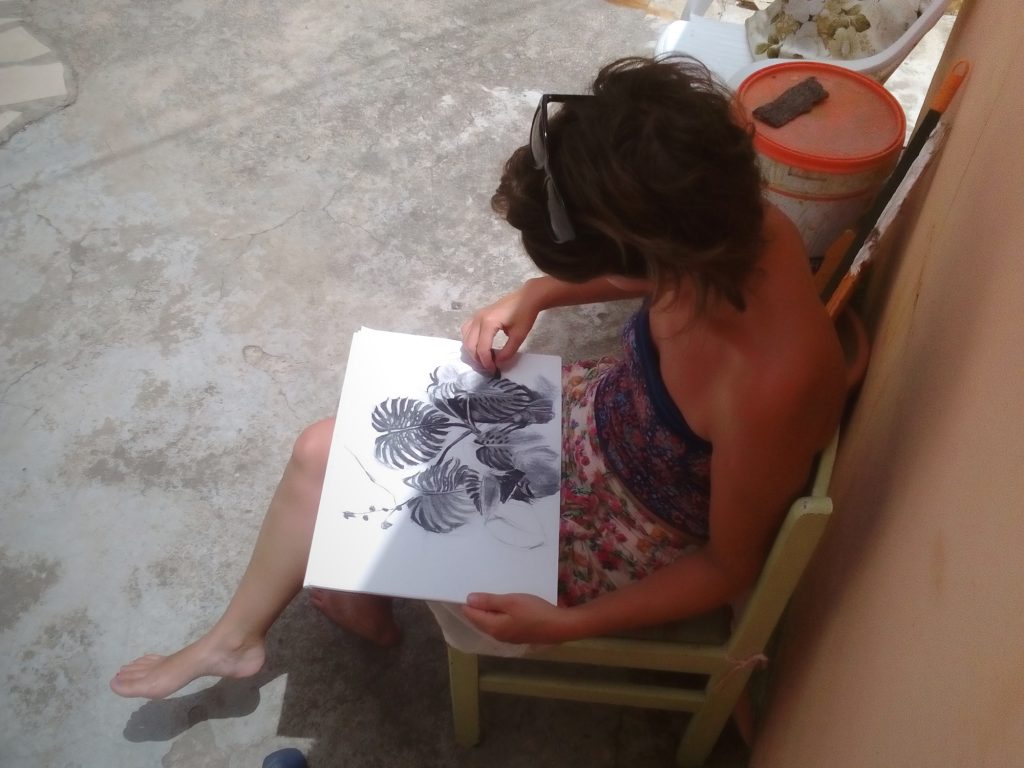 What you give:
Your talent to create art. Your inspiring vibes at our art house. Donation that helps us to function (it is going to be half price of our regular prices). 
How?
Apply with cv, portfolio, motivation, project description to camino at caminoart.org. After accepting your application we will help you through the booking process. We will discuss individually how we could work together, what are your needs, what we can offer personally for you. Depending on your project(s) you will need different space, tools, time so we need to see how is it possible to have the best options for all of us.
When?
The Camino Artist Residency '22 is available from 1st May 2022 until 15th November 2022.
Where?
At Camino Art House – Vega de San Mateo, Gran Canaria.
Please feel free to share this information with all of your friends and family members who might be interested to spend a few weeks on Gran Canaria and create.